LOCAL BUSINESS. GLOBAL VISION.
ETL is a European cultured professional services firm headquartered in Essen, Germany, with more than 50 years of history and a strong SME focus.
Based on the decades of success with an integrated approach combining tax, legal, audit and accounting, ETL has meanwhile grown to more than a thousand tax and law professionals, accountants, auditors as well as business consultants.
ETL GLOBAL is happy to present the most recent addition to their team in...
read more
ETL GLOBAL proudly presents the legal division of its Australian Member,...
read more
etl global in the rankings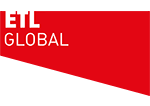 LOCAL BUSINESS. GLOBAL VISION.