ETL GLOBAL international desks
In a globalising world, businesses are growing across borders which means they have to deal with more and more legal obligations in an ever increasing number of jurisdictions. This is a challenging task especially for SMEs without own ressources abroad. At ETL GLOBAL, we are prepared to help our clients find their way outside their respective home countries but in their own languages and business cultures.
Je veux des conseils en français 🡒
Ich möchte eine Beratung auf Deutsch 🡒
Voglio un consiglio in italiano 🡒
Quiero asesoramiento en español 🡒
Quiero asesoramiento en español 🡒
"As businesses expand globally, they face increasing challenges and legal obligations in unfamiliar territories. At ETL GLOBAL, we're here to help you tackle these challenges head-on, and achieve success on the international stage."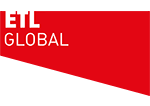 LOCAL BUSINESS. GLOBAL VISION.