General information
This privacy statement advises pursuant to § 13 German Telemedia Act (Telemediengesetz, hereinafter "TMG") how and to what extent and for what purpose the personal data of the website's visitors (hereinafter "they" or "user") are processed. The company mentioned under item 1 (hereinafter "we") is a service provider in the meaning of the TMG and responsible in the meaning of German data protection law.
The data processing on this website takes place on the basis of the EU General Data Protection Regulation ("GDPR"), the German Federal Data Protection Act (Bundesdatenschutzgesetz, "BDSG") and the TMG. In individual cases other legal bases can also be applicable. In this case the processing of your personal data may also take place on the basis of your consent.
1. Name and contact details of the responsible party
This data protection information applies to the data to be processed by:
ETL International AG Steuerberatungsgesellschaft (hereinafter "we"), Kronprinzenstrasse 10, D-45128 Essen, Germany, E-mail: etl-international@etl.de Tel.: +49 (0)201 2404 376 Fax: +49 (0)201 240433 376
2. Name and contact details of the in-house data protection officer:
The in-house data protection officer can be contacted as follows:
STB Datenservice GmbH
Widdersdorfer Str. 415
50933 Cologne
Tel.: +49 (0)221 95440180
Fax: +49 (0)221 9544015
E-mail: datenschutz@stb-datenservice.de
3. Your rights as affected party
You are entitled
a) pursuant to article 15 GDPR to request information about your personal data which we process.
You can, in particular, request information about
a. the purpose of the processing,
b. the category of the personal data,
c. the categories of recipients to who your data was or is disclosed,
d. the planned duration of storage,
e. the existing right to correction, deletion, limitation of the processing or opposition,
f. the existing right to appeal,
g. the origin of your data if it was not collated by us, as well as
h. the existence of an automated decision making, including profiling and possibly meaningful information about its details.
b) pursuant to article 16 GDPR to promptly request the correction of incorrect data concerning you or the complementation of personal data we have stored.
c) pursuant to article 17 GDPR to request the deletion of your personal data which we have stored. This right does not apply, if the processing is required
to exercise the right to the freedom of expression or information,
to comply with a legal obligation,
for reasons of public interest, or
to assert, exercise or defend a legal claim.
d) pursuant to article 18 GDPR to request the limitation of the processing of your personal data,
if you dispute the correctness of this data,
if the processing is illegal, but you refuse that it is deleted, and we do not require it any longer, if you require it to assert, exercise or defend a legal claim or you have filed an objection to its processing pursuant to article 21 GDPR.
e) pursuant to article 20 GDPR to request that we surrender of the personal data you have disclosed to us in a structural, common and machine-legible format and to request the transmission to another responsible party.
f) pursuant to article 7 para. 3 GDPR to withdraw the consent given to us in the past at any time. Consequently, we must not continue the data processing that is based on this consent in the future.
4. Right of objection
If your personal data is processed on the basis of a justified interest pursuant to article 6 para. 1 sentence 1 GDPR, you are entitled pursuant to article 21 GDPR to object to the processing of your personal data, if there are reasons resulting from your specific situation or if you object to direct advertising. In the latter case you have a general right of objection which we adhere to without the need to justify a specific situation.
Should you wish to use your right of withdrawal or objection, simply send an e-mail to etl-international@etl.de.
5. Right of complaint
Pursuant to article 77 GDPR you are entitled to file a complaint with a regulatory authority. Generally, you can turn to the regulatory authority at your habitual residence or workplace or our offices.
6. Processing of personal data
"Processing" in the meaning of this privacy statement means every process, carried out with or without automated procedures, or any sequences of processes in connection with personal data. This includes, but is not limited to the capture, registration, organisation, sorting, storage, adjustment or amendment, retrieval, collection, use, disclosure through transmission, dissemination or any other form of provision of data. The reconciliation or linkage, limitation, deletion and destruction of data is also included.
"Personal Data" in the meaning of this privacy statement is all information which refers to the personal or factual relations of a physical person and on the basis of which this person can be identified directly or indirectly. This includes e g. your name, your postal address or your e-mail address or telephone number. This also applies to credit card or account details as well as other data which have a direct or indirect link to you.
Personal data in the meaning of this privacy statement also includes information about the visit of our website. This may be e. g. the IP address of the requesting computer, data, time and frequency of access, the geographic location from where the website is accessed, name and URL of the requested data or another website if the access is initiated from there (referrer URL). This normally takes place using cookies and/or logfiles (see below in item 9).
7. Collection and storage of personal data as well as type and purpose of its use
a) Data storage when visiting the website
When you open our website www.etl-global.com, the browser used on your terminal automatically sends information to the server of our website. We store this information temporarily in a so-called logfile, and after you end the visit of our website, it is automatically anonymised or deleted. The following information is registered without any action on your part, and it is stored until it is automatically anonymised or deleted:
a. IP address of the requesting computer,
b. date and time of access,
c. name and URL of accessed file,
d. website from where the actives is initiated (referrer URL),
e. used browser,
f. possibly the operation system of your computer,
g. name of your access provider (Internet provider),
h. approximate location of proxy server,
i. status and amount of transmitted data during the visit of our websites.
We process the data listed
a. to ensure a smooth connection to our website,
b. to ensure the comfortable use of our website,
c. to assess the system security and stability as well as
d. for other administrative purposes.
In individual cases data may also be processed for other purposes, if we are legally obliged to do so, e. g. by law enforcement authorities.
The legal basis for the data processing pursuant to this privacy statement is article 6 para. 1 GDPR. Our justified interest is explained with the above listed purposes of the data collection.
During the visits to our website we use cookies as well as analytics services. Please refer to items 9 and 10 of this privacy statement for further explanations about the use of cookies and analytics services.
b) Data storage when subscribing to our newsletter
If you have expressly agreed pursuant to article 6 para. 1 letter a GDPR, we use your email to regularly send you our newsletter.
It is sufficient to provide us with an email address to receive the newsletter.
You can unsubscribe at any time. You can unsubscribe using either the link at the end of every newsletter or by sending an email to etl-international@etl.de.
c) Use of our contact form
For questions of any type please use the form provided on our website. You must include a valid email address, so that we know who sent the enquiry and to be able to respond to it. Any other details are given voluntarily.
The data processing for the purpose of contacting us takes place according to article 6 para. 1 letter a GDPR on the basis of the consent you have given voluntarily.
The personal data which we collect through the use of the contact form is automatically deleted after the enquiry you have made has been processed.
d) Use of your email program
If you contact us using your email program, it cannot be excluded that a third party finds out about or falsifies the content of your email during the transmission.
Messages that are worth of protection should therefore always be sent using our contact form.

8. Sharing of data
We only share your personal data if
1) you have expressly given your consent pursuant to article 6 para. 1 letter a GDPR.
2) the sharing according to article 6 para. 1 letter f GDPR is required
a. to assert,
b. to exercise or
c. to defend
legal claims or if there is no reason to assume that you have an interest worth of protection in the non-disclosure of your data.
3) the sharing according to article 6 para. 1 letter f GDPR is legally required.
4) this is legally permitted and pursuant to article 6 para. 1 letter b GDPR necessary to fulfil the contractual relations with you.
9. Cookies
We use session cookies on our website. Cookies are small files your browser creates automatically and stores on your terminal (laptop, tablet, smartphone etc.), when you visit our website. Cookies do not cause any damage to your terminal. In particular, they do not contain any viruses, Trojans or other malware.
Information is saved in the cookie which is created in the context of the specifically used terminal. This information includes e. g. your preferred language, your preferred activities on the website or information about the terminal you use. With this information our system can instantly recognise the terminal and make the information directly available according to the settings you have chosen. We do not gain direct knowledge of your identity.
We use the session cookies in order to make the use of our offer more pleasant for you. We use them to see whether you have already visited some pages of our website during the current session. The session cookies are automatically deleted when you leave our website. The use of session cookies is necessary for the functioning of the website, and takes place on the legal basis of article 6 para. 1 letter f GDPR.
10. Analytics tools: Privacy statement for the use of Google Analytics & Adobe Analytics
Our websites use Google Analytics of Google Inc. ("Google") as well as Adobe Analytics of Adobe Systems, Inc. A server on the internet saves small text files, so-called "cookies", on your computer that enable the analysis of your user behaviour on this website. The information the cookie creates and collects is usually transferred to a Google or Adobe Analytics server in the USA, where it is assessed and stored.
If the IP anonymisation on this website is activated, Google or Adobe first shorten the IP address within the member states of the European Union and in the other states party to the agreement about the European Economic Area. The IP address is only in exceptional cases transferred in full to the server of Google or Adobe Analytics in the USA, and then shortened in the States.
Google or Adobe Analytics use the above-mentioned information on the order of the website operator to evaluate visitor flows and interactions on this website and to compile reports about the website activities. Furthermore, other services in connection with the website and Internet use are provided to the website operator.
There is the possibility that you prevent that cookies are saved on your computer and thus avoid the use of Google Analytics and Adobe Analytics by changing the corresponding settings of your browser software. This change in your settings may also cause that you cannot use all functions of this website to their full extent.
You also have the option to prevent the transmission of your data about the use of this website to Google or Adobe Analytics and the processing of this data on their part by downloading and installing the browser plug-ins available under the following links: http://tools.google.com/dlpage/gaoptout?hl=de or http://www.adobe.com/privacy/opt-out.html
11. Data security
Information transferred to us is stored on servers within the European Union.
As part of the website visit we use the commonly used SSL procedure (Secure Socket Layer) in combination with the respective highest level of encryption supported by your browser. Usually, this is a 256 bit encryption. Should your browser not support this 256 bit encryption, we use the 128 bit v3 technology. You can identify with the closed image of the key or padlock symbol in the lower status bar of your browser whether individual pages of our website are encrypted before the transmission.
We use suitable technical and organisational security measures to protect your data against accidental or wilful manipulation, partial or complete loss, destruction or against the unauthorised access by third party, in as far as this is within our power. We improve our security measures continuously to make sure they are in line with the latest technological developments.
12. Updates and changes of this privacy statement
We continuously develop our website and the services offered on it. In particular, when new technologies are implemented and used, it may become necessary to change this privacy statement. The same applies to legal changes or regulatory requirements. Therefore, we recommend to read this privacy statement attentively not only now, but also to reread it from time to time.
This privacy statement was last updated in May 2018.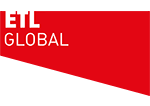 LOCAL BUSINESS. GLOBAL VISION.