ETL INTERNATIONAL AG
Steuerberatungsgesellschaft
Kronprinzenstr 10
45128 Essen
Germany
Tel. +49 201 2404 376
Fax +49 201 2404 33 376
E-Mail: etl-international@etl.de
REGISTERED OFFICE
Essen, Germany
BOARD OF DIRECTORS
WP Dr. Christian Gorny
WP/StB Dr. Andreas Nottmeier
StB Johannes Struckmeier
GENERAL POWER OF ATTORNEY:
Rosa Martinez
CHAIRMAN OF THE SUPERVISORY BOARD:
RA Bernd Hollmann
VAT-ID
DE 281293152
COMMERCIAL REGISTER
Essen Local Court
Registration number HRB 26723
COMPETENT CHAMBER OF TAX ADVISORS
Steuerberaterkammer Düsseldorf
PROFESSION
The professional title of Tax Advisors ("Steuerberater"/ "Steuerberatungsgesellschaft") is legally protected in the Federal Republic of Germany and awarded by the competent Chamber of Tax Advisors.
Rules of professional conduct for German Tax Advisors (Steuerberater) are contained in the following statutes:
a) Steuerberatungsgesetz (StBerG)
b) Durchführungsverordnung zum Steuerberatungsgesetz (DVStB)
c) Berufsordnung der Bundessteuerberaterkammer (BOStB)
d) Steuerberatervergütungsverordnung (StBVV)
These rules can be found on the website of the Federal Chamber of Tax Advisors  www.bstbk.de.
SERVICE AND INFORMATION RULES
1. The professional rules of § 3 DL-InfoV, to which we are subject, can be found on the website of the Federal Chamber of Tax Advisors www.bstbk.de (under "Der Steuerberater").
2. In accordance with § 4 DL-InfoV, we point out that the agreed payment arrangement applies. Furthermore, StBVV, the fee schedule for Tax Advisors, also applies. The fees are determined depending on the circumstances of each case. For more information on fees, we refer to the website of the Federal Chamber of Tax Advisors www.bstbk.de.
3. The Standard Terms and Conditions of ETL International AG apply.
4. Professional liability insurance:
Zurich Insurance plc Niederlassung für Deutschland
Riehler Straße 90
50657 Köln
Geographical Scope: The geographic coverage for insurance services includes the Federal Republic of Germany, foreign establishments are not covered.
COOPERATION IN LEGAL SERVICES
As soon as legal services are rendered, we cooperate with lawyers of ETL. Together with the lawyers of ETL we work on legal aspects of tax planning. In particular cases ETL lawyers develop necessary contracts and execute legal advice with respect to the fiscal and economic objectives.
DISCLAIMER
The information contained on this website has been carefully verified for accuracy and is updated on a regular basis. However, there is no guarantee that all entries are at all times complete and accurate and contain the very latest up-to-date information. This applies in particular to all links referring to other websites, which are either directly or indirectly displayed. All entries can be updated, removed and changed without any prior notice.
Pursuant to § 7 par. 1 of TMG (German Telemedia Act), we, as service provider, are responsible under the general laws for our own content on this website. Service providers are not obligated to monitor the content they transmit or to monitor third party information provided or stored their website. However, we will immediately remove any content upon becoming aware that it violates the law. Our liability to do so commences at the time we become aware of the violation in question.
LIABILITY FOR CONTENT
Particularly marked contributions show the opinion of the respective author and not always our opinion. The use of this web page alone does not constitute any contractual relationship between the user and us.
REFERENCES AND LINKS
The website of ETL International AG (ETL Global) contains direct or indirect references to foreign websites ("hyperlinks") which are outside of the area of responsibility of ETL International AG. ETL International AG explicitly states that no illegal content was identified on the websites to be linked to at the time the links were placed. ETL International AG has no influence on the future design of the linked/connected websites. As a precaution, we dissociate ourselves from contents of all linked sites on this server. Only the provider of the site referred to is liable for illegal, incorrect or incomplete content and especially for the damage caused by content on such linked pages, not operators who merely refer to the respective publication via links. In the case of direct or indirect references, no liability obligation on the part of ETL International AG is incurred.
COPYRIGHT
Contents and works on these sites, provided by the site operators, are subject to German copyright law. The reproduction, adaptation, distribution or any kind of exploitation outside the limits of copyright require the written consent of the author or creator. Downloads and copies of these pages are only permitted for private, non-commercial use. Insofar as the content on this site is not created by the operator, the property rights of third parties will be acknowledged. Third party content is marked as such. We asked to be notified should you become aware of any copyright infringement. We will remove such content immediately upon notification of any violation.
COLLECTION AND PROCESSING OF PERSONAL DATA
In most cases, when visiting our websites, or webserver logs the address of your internet service provider (IP or URL), the name of the website from where you are accessing us and the date and time of your visit. Additional personal data (your name, address, phone number or email address) is only required if you contact us directly via the contact form, register for a newsletter, or send us your application. The data which are collected via the different input templates can be identified in the mandatory input fields. All other data can be given voluntarily.
We use technical and organizational security measures in order to protect the data we have under our control against accidental or intentional manipulation, loss, destruction, and against access by unauthorized persons. Our security procedures are continually enhanced as new technology becomes available.For further details, we refer to our Privacy Statement.
The use of the published contact data within the framework of this imprint is forbidden for third parties that want to send unsolicited advertisements and information materials! The site operators reserve the right to take legal action in case of unsolicited promotional information, such as spam e-mails.
RESPONSIBLE EDITOR
WP Dr. Christian Gorny
ETL International AG
Steuerberatungsgesellschaft
Kronprinzenstraße 10
45128 Essen
Germany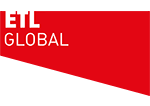 LOCAL BUSINESS. GLOBAL VISION.