Individual, tailor-made services at a reasonable cost
At ETL Global we specialise in a range of services from tax, legal, audit, accounting or ancillary services. Although we are renowned for dealing with small or medium-sized companies, we are also on hand to help individuals and self-employed professionals.
As a client of an ETL Global partner firm you can expect both comprehensive interdisciplinary solutions as well as catering for you individual needs.
MORE INFORMATION ABOUT OUR SERVICES
ETL GLOBAL is delighted to present an exciting new initiative led by our...
read more
ETL GLOBAL is happy to report on the first meeting of the ETL GLOBAL Board...
read more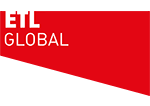 LOCAL BUSINESS. GLOBAL VISION.