Individual, tailor-made services at a reasonable cost
At ETL GLOBAL we specialise in a range of services from tax, legal, audit, accounting or other administrative services. While specialising in services for small and medium-sized enterprises (SME), we are also on hand to help individuals and self-employed professionals.
As a client of an ETL GLOBAL member firm you can expect both comprehensive interdisciplinary solutions as well as catering for you individual needs.

We offer  specialized tax services in each phase of the tax process: from a personalized response to any particular issue.

Our experienced and qualified lawyers can provide you with legal advice helping you to avoid unnecessary risks and costs.

We are prepared to help our clients find their way outside their respective home countries in their own languages and business cultures.
Our ambition is to be the go-to adviser for small and medium-sized business clients. Wherever you are in the world, you will find the right adviser within the ETL GLOBAL network with long-standing experience in the SME sector.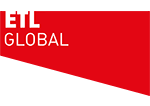 LOCAL BUSINESS. GLOBAL VISION.