Comprehensive Audit Services for Your Business
Audit services are essential for SME to assess their financial and operational performance. With an objective and unbiased assessment, ETL GLOBAL's professional auditors can identify areas for improvement in your business that can lead to improved financial performance, operational efficiency, and compliance with regulations and laws. 
As a business owner, it is essential to invest in audit services to identify risks, prevent fraud, and make informed business decisions. Contact us today to learn more about how our audit services can benefit your business.
Voluntary and Statutory Financial Audits
Voluntary and statutory financial audits are comprehensive examinations of financial statements that are conducted by qualified and independent auditors. These audits provide assurance to stakeholders on the accuracy, completeness, and reliability of the financial information disclosed by an organisation. Statutory audits are required by law, while voluntary audits are initiated by the organisation itself.
Internal Audit Services and Review of Internal Controls
Internal audit services and reviews of internal controls are conducted to assess the effectiveness and efficiency of internal controls. The purpose of internal audits is to identify areas of risk and to provide recommendations for improvement. The review of internal controls ensures that the organisation's policies and procedures are being followed correctly.
Special Purpose Audits
Special purpose audits are conducted for specific reasons, such as compliance with regulatory requirements or fraud investigations. The scope of special purpose audits varies depending on the nature of the audit and the specific requirements of the client.
Financial Due Diligence
Financial due diligence involves the examination and analysis of financial information related to a merger, acquisition, or other business transactions. The purpose of financial due diligence is to provide an assessment of the target company's financial health and to identify any potential risks or issues that may affect the transaction. 
Business and Enterprise Valuations
Business and enterprise valuations are conducted to determine the value of a business or enterprise. These valuations are typically used for transactions such as mergers and acquisitions, initial public offerings, or shareholder disputes. Valuations are based on a range of factors, including financial performance, market conditions, and the value of intangible assets such as intellectual property.
REPORTING & CONSOLIDATION
Annual Reports in accordance with Local GAAP and/or IFRS
Annual reports are comprehensive documents that provide an overview of an organisation's performance and financial position over the course of a year. These reports are prepared in accordance with local Generally Accepted Accounting Principles (GAAP) or International Financial Reporting Standards (IFRS). Annual reports typically include financial statements, management commentary, and analysis of the organisation's performance.
Consolidated Financial Statements for International Groups
Consolidated financial statements are prepared for international groups that have subsidiaries in multiple countries. These statements provide a comprehensive view of the financial position and performance of the entire group. Consolidated financial statements are prepared in accordance with IFRS and are used for both internal and external reporting purposes.
"Trust is the foundation of every great business, and a thorough audit builds that trust."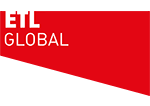 LOCAL BUSINESS. GLOBAL VISION.