ETL Global Members offer comprehensive and specialized tax services in each phase of the tax process: from a personalized response to any particular issue arising to tax planning and the issuance of professional opinions as well as to tax compliance services and representation opposite the tax authorities or before the courts …
… and all this with regard to any tax concept (be it corporate or personal income tax, VAT, customs or inheritance tax), and for all types of businesses and tax payers.
ADVISORY
Direct taxation including corporate and personal income tax as well as local and other taxes.

VAT and other indirect taxes.

All other taxes.

Fiscal consolidation.

Family business.

Estate planning and inheritance tax.

International tax planning.

Transfer pricing and its documentation.

M&A (mergers and acquisitions) and TDD (tax due diligence).

Periodic information on tax news
PROCEDURES
Assistance and representation in fiscal audits and inspections. Appeals and administrative claims.


Tax litigation at all jurisdictional levels.


Tax investigations.
COMPLIANCE
Compliance with all tax obligations.


Registration and representation of foreign tax payers.

Preparation of declarations for all taxes.

Settlement of taxes.
ADMINISTRATION
Supervision and preparation of accounting and payroll.

Accounting-related administrative advice.

Fulfillment of mercantile obligations.
MORE INFORMATION ABOUT OUR SERVICES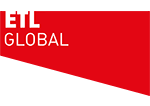 LOCAL BUSINESS. GLOBAL VISION.