Our claim is to be the
No. 1 service provider
for
Small and Medium-sized Enterprises (SME)
. We offer a wide range of accounting solutions and other services to help our clients manage and grow their businesses.
We understand the challenges of running a business and we offer a comprehensive range of services to help SME stay on top of these complex areas. Our team of experienced and qualified professionals are dedicated to meet the unique needs of each client.
As ETL GLOBAL, we pride ourselves with an international and yet local approach, which allows us to stay up-to-date with the latest global regulations and standards while at the same time maintaining a close relationship with our clients locally. This way, we ensure that we understand their individual needs and can provide tailored advice and support.
We are committed to helping SME stay compliant and competitive in an ever globalising world, providing expert advice and support to navigate the complexities of the market.
Financial Accounting
Financial accounting helps organisations to accurately record and report their financial transactions. It involves the collection, analysis, and presentation of financial data, including income statements, balance sheets, and cash flow statements.
Management Accounting
Management accounting provides valuable insights into the financial health of an organisation and helps managers to identify areas for improvement, reduce costs and increase profitability.
International Accounting (IFRS)
International Accounting Standards (IFRS) are made for businesses operating in the global economy. This accounting framework provides a set of standardised guidelines for financial reporting, enabling companies to communicate their financial performance accurately and transparently.
(Consolidated) Financial Statements
By combining financial data from multiple related entities, consolidated statements provide a comprehensive view of a group's financial health. These statements are a key component of financial reporting, enabling stakeholders to make informed decisions based on accurate and reliable financial information.
Reporting
Reporting is the process of presenting financial information to stakeholders, including management, investors, creditors, and regulators. It involves the preparation and dissemination of financial statements. Effective reporting enables decision-making and accountability, ensuring that stakeholders have the necessary information to evaluate the financial health and performance of an organisation.
Payment Transaction Processing
Payment Transaction Processing facilitates the transfer of funds between buyers and sellers. It involves the verification of transactions, the transfer of funds, and the reconciliation of accounts. The process must be secure, efficient, and transparent to build trust between parties.
Optimisation of Accounting Systems
Optimisation of accounting systems is an essential process for businesses seeking to maximise efficiency and minimise costs. By implementing best practices and leveraging technology, organisations can streamline their accounting processes, reduce errors and improve decision-making.
Administrative / Corporate secretarial services
Administrative and corporate secretarial services are a crucial component of any organisation, responsible for ensuring that all administrative tasks and compliance matters are efficiently handled.
Insurance
The impact of data and technology on the insurance industry is substantial. Our team of experienced practitioners and experts in actuarial, risk, operations, technology, tax, and audit, can offer valuable insights, surveys and know-how.
Claims Management
Claims management is the process of handling and settling payment claims of any kind. It requires expertise in the relevant areas of law and a systematic approach to ensure timely and fair resolution of claims.
Business Consulting
Business consulting involves providing expert advice to individuals or organisations in order to help them solve problems, achieve goals, or improve performance. Effective consulting involves a deep understanding of the client's business needs and a systematic approach to problem-solving.
IT services
IT services are essential to the functioning of modern organisations of all sizes. This area involves skills such as programming, data analysis, and project management in order to help organisations improve efficiency, reduce costs, and increase security.
HR Services and Payroll
Effective HR services are essential to creating a positive and productive work environment, ensuring compliance with legal regulations, as well as recruiting and retaining high performing employees.
Accounting Supervision and Advice
Accounting-related administrative advice helps businesses navigate the complex regulations around financial reporting and compliance. It involves providing advice on accounting policies and procedures, financial statements, and compliance with local laws and regulations.
"At ETL GLOBAL we know that leading an SME means knowing how to combine ambition, resilience and humility. We are prepared to pass on our vast experience to our clients."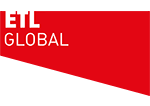 LOCAL BUSINESS. GLOBAL VISION.