Already in February this year, the annual competition organized by Wolters Kluwer Czech Republic awarding the best tax specialists and personalities of the country in 2019 came to its festive finals for the 10th time.
ETL Global was again acting as one of the proud partners of the competition, with Robert Jurka of ETL Global Praha as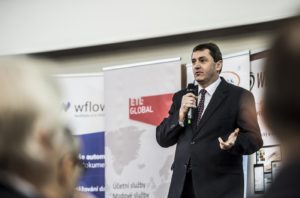 Chairman of the jury and sponsoring two of the competition categories ranking tax consulting companies (excl. Big4) by their size as represented by total revenues and number of employees.
In these two categories, KODAP, the strongest ETL Global Member in the Czech Republic, made it to place 7 (number of employees) and place 8 (revenues) this year, thereby settling in among the Next Ten of the country.
Check out the complete results for 2019 (in Czech language).