ETL GLOBAL is pleased to share that ETL GLOBAL UK is expanding its network by integrating new firms, with a strong focus on supporting small and medium-sized enterprises (SME).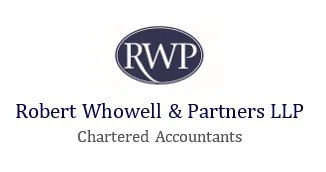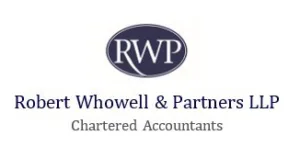 Robert Whowell & Partners LLP (RWP)
Robert Whowell & Partners LLP (RWP) is a distinguished Leicestershire-based Firm of Chartered Accountants. Established in 1988, RWP has recently become a valuable addition to the fast-growing UK arm of ETL GLOBAL, with a team dedicated to supporting a diverse range of clients throughout the East Midlands. The move opens up exciting opportunities for the firm's team to develop their skills and long-term career aspirations within ETL GLOBAL.
Bob Johnson, Partner at RWP, stated:
"The team here at RWP are long established, forward thinking, and above all client focused in their approach. Joining ETL GLOBAL opens up more opportunity for our team to develop their skills and longer-term career aspirations. 
For our clients, membership of this network will afford us access to a broader range of specialist skills across the UK, Europe and further afield, meaning greater depth and breadth of services to help them and their businesses thrive in the future." 
Sara Brassington, Master Partner of ETL GLOBAL UK, said:
"We pride ourselves on supporting ambitious independent professional service firms such as RWP, and we are excited to welcome them to ETL GLOBAL. Their personalised approach to business, paired with their extensive service offering makes them a great match for our ambitious network."
ETL GLOBAL Member Carston Chartered Accountants (Carston) acquired David Jones & Co, a well-established specialist tax practice based in Cardiff. This acquisition strengthens Carston's position as the largest independent practice in the region, offering succession for David Jones & Co's long-standing clients.
David Jones, with a distinguished career as a member of the Chartered Institute of Tax and past Chairman of the Wales branch of the Society of Trust and Estate Practitioners, brings specialised knowledge to the Carston team. He will continue as a consultant, ensuring a smooth transition and continuity of services for existing clients.
Jon Rees, Managing Director at Carston, said:
"This is another step in an exciting phase for Carston, presenting an opportunity to enhance our tailored services for owner-operated businesses in Cardiff and the neighbouring area. Our steadfast commitment remains focused on delivering a deeply personalised, swift, and proactive approach to assist clients in addressing their daily business and personal accounting and tax challenges." 
The growth of partnerships across the United Kingdom remains a primary focus for ETL GLOBAL, and the above recent additions further broaden the network's extensive portfolio of professional service firms.
Follow RWP, Carston and ETL GLOBAL UK on LinkedIn for more information about the group's developments.