ETL GLOBAL is proud to share the recent success of its Spanish arm in this year's ranking of professional service firms in Spain by the leading business newspaper Expansión.
ETL GLOBAL Spain has achieved a growth rate of 16.8% and a revenue of 156.3 million euros in 2022, securing the 5th position in this ranking for the 3rd consecutive year, placed only after the Big 4. These achievements make ETL GLOBAL one of the fastest-growing groups and the top firm chosen by SMEs in the country.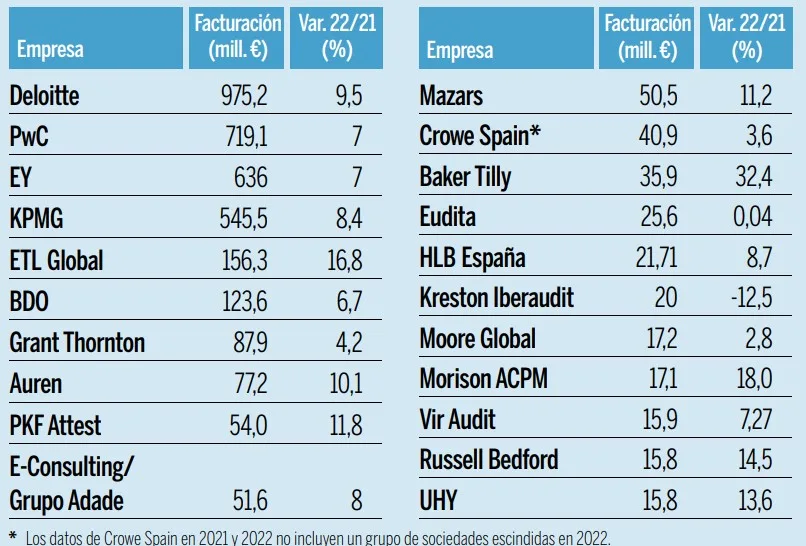 The Expansión ranking includes the largest professional services firms in Spain in the areas of accounting & audit, tax & legal, consulting & transaction advisory. The publication provides insights into the financial performance and growth of the top firms in the sector, making it an essential tool for businesses and individuals seeking the leading firms in professional services.
ETL GLOBAL is committed to continuing its upward trajectory and expanding its services to meet the changing needs of the market. As one of the largest players in the professional services sector in Spain, ETL GLOBAL will work hard to maintain its position and deliver excellent services, while striving to exceed its clients' expectations.
Read the full Expansión article here (in Spanish language).
Follow ETL GLOBAL Spain on LinkedIn and be up to date with their latest news (in Spanish language).