ETL GLOBAL is happy to share some great news on recent developments within ETL NEDERLAND, the Dutch arm of ETL GLOBAL.
With the addition of four further renowned accounting firms during the past months, ETL GLOBAL has managed to strengthen its position in the Dutch market considerably:
ABC Accountants & Adviseurs, founded in 1953, has offices in Barendrecht, Rotterdam, The Hague and Amsterdam. The growing full-service accounting and advisory firm brings along more than 80 employees serving SME business clients.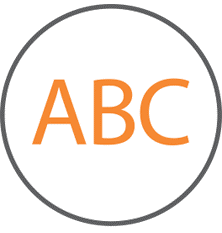 Anno Accountants is a young, regional and actively involved accountancy firm in Schaijk with a clear SME focus. The team will continue to serve their clients unchanged in an independent branch under the name Konings & Meeuwissen.

Deykerhoff Accountants & Adviseurs specialises in the preparation of annual accounts, financial and salary administration, the preparation of tax returns and tax advice. As of 1 January 2022, it has joined BGH Accountants & Adviseurs strengthening BGH's position in the Schijndel and 's-Hertogenbosch regions.


All companies will continue to provide their services to their customers unchanged.
In the course of 2022, ETL GLOBAL will continue to partner up with further regional accounting and advisory firms in the Netherlands. Offices that join ETL GLOBAL retain the benefits of autonomy in operations and ownership. They can count on a strong sense of entrepreneurship and at the same time benefit from shared services and collaboration within a larger group, both domestically and internationally.
For more information, please feel free to visit the respective posts and profiles on LinkedIn:
Tijssen cs Accountants and Adviseurs