We are proud to welcome HWB Chartered Accountants and Clement Rabjohns Chartered Accountants to the ETL group.
Southampton based HWB is one of the leading firms of Chartered Accountants in the region. HWB has years of experience and offers a range of specialist services. Their highly skilled team are dedicated to providing a personal approach to every client, which fits well with ETL Global's strong focus on client relationships.
HWB Management is convinced that the ETL Global network is the perfect platform for growth and opportunity. Geoff Rhodes, Managing Director at HWB says: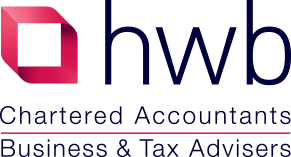 "We are delighted to join the ETL Global network, becoming a partner will enable us to improve client service and assist our clients with opportunities that present themselves."
Sara Brassington, Managing Director at ETL Global UK added:
"We are excited to welcome HWB and their whole team to ETL Global. We believe HWB brings outstanding expertise and experience that will be a great addition to our UK network. We look forward to them joining us on our journey for UK expansion and to start benefitting from our excellent connections around the globe."
Clement Rabjohns, based in Worcestershire, brings a wealth of knowledge and experience to ETL Global UK. The firm has a widely held reputation for providing excellent accounting and business advice in an approachable and friendly way to individual clients and businesses.


Phil Parsons and Steve Nolan, Directors of Clement Rabjohns said:
"The chance to join the network to enable us to expand, utilise the group's resources and facilitate our succession planning will be invaluable."
Sara Brassington, Managing Director at ETL Global UK said:
"Clement Rabjohns are a brilliant firm and addition to our UK network. At ETL, our values are based on a strong commitment to SME's and with their focus on personal service and support, this is something Clement Rabjohns has continuously succeeded at. This partnership will allow them to continue to provide the best services for their clients and benefit from our unique partnership model and global opportunities."
ETL Global is continuing with its UK expansion, striving towards growing a strong network of professional service firms across accounting, tax, legal and audit.
For more information please email: info@etl-uk.com