ETL GLOBAL is proud to announce its Spanish arm's outstanding performance in the 2023 Law Firm Rankings by the renowned legal publication Expansión Jurídico.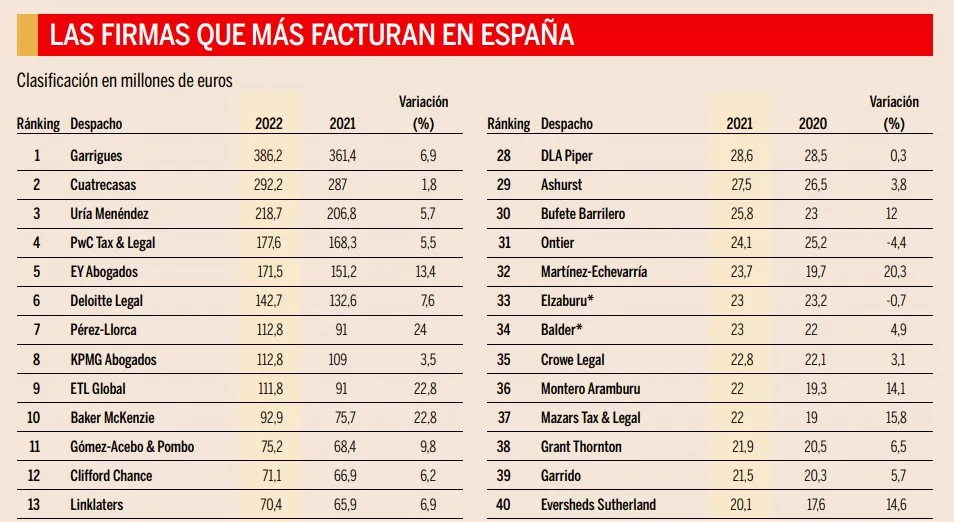 With an impressive growth rate of 22.8% and a revenue of € 111.8 million in 2022, ETL GLOBAL Spain proudly claims the 9th spot in this year's rankings, solidifying its status as one of the top and fastest-growing groups in Spain.
Congratulations to CEO Juan Bermúdez Clavería and to the entire legal team of ETL GLOBAL Spain!
See the full ranking here.
Find out more and visit ETL GLOBAL Spain on LinkedIn: ETL GLOBAL SPAIN