Head of ETL GLOBAL Network |
Executive Director Global Board
Anne-Kathrin is an experienced tax professional with a global mind-set. Since 2018, she has been coordinating and growing the ETL GLOBAL network, which meanwhile has made it to rank 7 in Europe and rank 15 worldwide. Based on its strong growth, ETL GLOBAL won the 2022 Rising Star Network Award of the International Accounting Bulletin.
Professionally, Anne-Kathrin brings along more than 20 years of practice as Certified Tax Advisor with a specialisation in international tax law. With this demonstrated history of working in the field of international tax advisory, she is skilled in Double Tax Treaties, Transfer Pricing, Cross-border Taxation of International Businesses and related Tax Accounting as well as International Secondments of Employees.
As regards her academic background, Anne-Kathrin holds a double degree in Business Administration, focused in Taxation, Audit, Business Information Science and International Management from her studies at University of Cologne and ESADE, Barcelona. She is fluent in German, English and Spanish.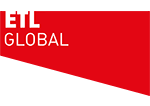 LOCAL BUSINESS. GLOBAL VISION.