ETL GLOBAL's presence in Peru is facilitated through its member firm, Investa. Investa offers a highly personalised service with tailored solutions, aiming to support businesses in their internationalisation process.
The firm specialises in various areas, including strategic consulting, treasury management, financial planning, accounting consultancy, business consultancy, tax advisory, inventory and fixed asset management, investment advisory services, and international financial management. They also offer auditing services to provide objective opinions on financial information, implement value-driven recommendations, and enhance internal control environments. Additionally, Investa offers outsourcing solutions for back-office activities, such as accounting and taxation outsourcing, payroll administration, treasury management, and other administrative services.
"South America offers great business potential, with a massive market and a shared language that facilitates cross-regional expansion. at Investa ETL GLOBAL we provide the necessary support to make SME thrive."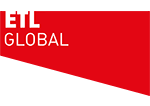 LOCAL BUSINESS. GLOBAL VISION.