ETL GLOBAL in
New Zealand
Sheltons Group's Sydney office is ETL GLOBAL's door to New Zealand at the same time. The firm provides valuable assistance to foreign entrepreneurs doing business in New Zealand – be it through Australia or through a direct investment.
Sheltons Group offers a wide range of services, including inter alia comprehensive tax consulting, foundational bookkeeping, entity establishment, and guidance for expatriates.
"Our ambition is to be the go-to adviser for small and medium-sized business clients. Wherever you are in the world, you will find the right advisers within the ETL GLOBAL network with long-standing experience in the SME sector."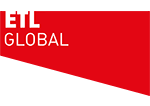 LOCAL BUSINESS. GLOBAL VISION.