If you are a business owner or entrepreneur looking to expand your operations in Africa, Mauritius is a great place to start. This island nation offers a unique blend of opportunities and advantages that make it an ideal destination for foreign investment.
In Mauritius, ETL GLOBAL is represented through a cooperation with Premier International Associates, having access to a team of experienced professionals who understand the local business landscape.
"Our clients can expect us to be by their side anywhere in the world, also beyond the borders of Europe."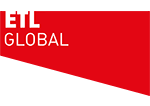 LOCAL BUSINESS. GLOBAL VISION.