Sheltons Group is a highly specialised accounting firm which has been offering top-quality services since 1995. The firm focuses exclusively on internationally operating clients, particularly foreign direct investment, employment of individuals in Malta, or conducting online trade through this country. Such scenarios present unique tax, legal, and operational challenges that Sheltons Group's team of experts is well-equipped to handle.
The firm's comprehensive range of services caters to their niche client base, covering anything from high-level tax consulting, basic bookkeeping, entity setup, through assistance for expats relocating to Malta. The team comprises professionals with diverse backgrounds and language skills, including English, Maltese, Danish, Polish, French, and Italian, reflecting their dedication to serving foreign businesses with interests in the region.
"We are the leading, Eurocentric network of professional service providers with a local service approach. We are united in our commitment to support and inspire small and medium-sized clients with a global reach."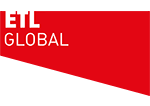 LOCAL BUSINESS. GLOBAL VISION.