In Lithuania, ETL GLOBAL operates through its member ETL-Baltic Group UAB, which specialises in providing accounting services to entrepreneurs and companies in Lithuanian, English, and German language.
Furthermore, ETL GLOBAL is partnered with bnt law office in Lithuania, providing legal advice to local and international clients on all matters related to business law. Their office has been operating since 2006 and is a preferred destination for cases requiring German-language communication. They have a team of lawyers and other specialists providing legal advisory services in Lithuania to clients from German, English, and Scandinavian speaking countries, as well as local clients.
"We are the leading, Eurocentric network of professional service providers with a local service approach. We are united in our commitment to support and inspire small and medium-sized clients with a global reach."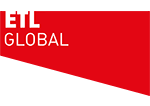 LOCAL BUSINESS. GLOBAL VISION.