ETL GLOBAL is present in Latvia through a cooperation with bnt, one of the largest law firms in the CEE region, with extensive expertise in navigating the Latvian legal system. Their team of legal professionals is dedicated to providing seamless and hassle-free transitions for businesses looking to expand.
Partnering with ETL GLOBAL in Latvia means gaining access to a network of experienced law professionals who provide the support and resources needed to achieve success in this dynamic market.
"Our ambition is to be the go-to adviser for small and medium-sized business clients. Wherever you are in the world, you will find the right advisers within the ETL GLOBAL network with long-standing experience in the SME sector."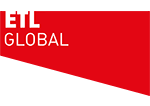 LOCAL BUSINESS. GLOBAL VISION.