ETL GLOBAL is present in Israel in partnership with Premier International Associates, a network of professional service providers in accounting, tax, and business consulting with a global reach.
Through Premier International Associates, ETL GLOBAL is able to offer its clients in Israel access to a wide range of expertise and services across most major industries. Whether you are a local business looking for tailored solutions or a foreign entrepreneur seeking to expand your operations in the region, ETL GLOBAL can provide you with the necessary support to navigate the complexities of the country's business landscape and achieve your goals. 
"The foundation of effective networking is passion for a unique value proposition. Being close to our clients is the core ETL promise. With ETL GLOBAL we travel the extra mile to keep it."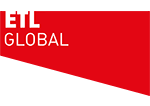 LOCAL BUSINESS. GLOBAL VISION.