Ireland's economy has been consistently growing over the past few years and has attracted many foreign businesses. The country's favourable tax policies, skilled workforce, and pro-business environment make it an attractive destination for companies looking to expand. Additionally, Ireland's membership in the European Union provides access to a large and diverse market for businesses operating in the country.
At ETL GLOBAL in Ireland, we offer a unique solution for small businesses looking to grow. As a local accounting firm with a global reach, we provide seamless transitions while handling the administrative and operational aspects of your business. We offer unparalleled support through our extensive network of clients and experienced professionals. Contact us today to unlock your business's full potential.
ETL GLOBAL News from Ireland
ETL GLOBAL is proud to announce the start of its new project in Ireland. After 2 years since the last important addition of Slovakia to the set of focus countries, Ireland has now joined the international ETL GLOBAL project. The first acquisition for the group is...
"We are the leading, Eurocentric network of professional service providers with a local service approach. We are united in our commitment to support and inspire small and medium-sized clients with a global reach."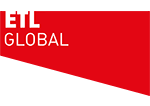 LOCAL BUSINESS. GLOBAL VISION.