ETL GLOBAL Member ABT in Hungary is your one-stop destination for integrated business solutions. With a team of over 50 highly educated professionals fluent in multiple languages, they provide top-notch services in tax, audit, accounting, and legal domains. Currently, they serve more than 300 clients from 23 countries, offering a seamless and efficient experience.
ABT's proficiency extends beyond conventional business services. The firm's holistic approach is designed to address the multifaceted challenges businesses face today. Whether it's optimising financial strategies, ensuring regulatory compliance, or navigating legal complexities.
"We are the leading, Eurocentric network of professional service providers with a local service approach."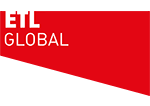 LOCAL BUSINESS. GLOBAL VISION.