In Guatemala, ETL GLOBAL is partnered with Premier International Associates, a network of accounting, tax, and business consulting firms that provide high-quality professional services to clients across the globe. With this partnership, ETL GLOBAL can offer its clients in the region access to a wide range of expertise and services across most major industries.
Whether you are a local business seeking solutions or a foreign entrepreneur looking to expand your operations in Guatemala, ETL GLOBAL can help you navigate the complexities of the country's landscape and achieve your business goals.
"Our clients can expect us to be by their side anywhere in the world, also beyond the borders of Europe."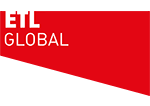 LOCAL BUSINESS. GLOBAL VISION.