Unternehmen aus der D-A-CH-Region erhalten bei ETL Global professionelle deutschsprachige Unterstützung in vielen Ländern außerhalb des deutschen Sprachraums.
Die zentrale Koordination unseres German Desks ermöglicht es, für alle rechtlichen, steuerlichen und sonstigen fachlichen Fragestellungen rund um Gründung, Betrieb und Weiterentwicklung von KMUs jenseits der eigenen Landesgrenzen den richtigen Ansprechpartner zu finden.
ETL Global's German-speaking professionals offer support for companies from the German language area in many countries of the network.
Central coordination of our German desk enables us to find a suitable adviser for all legal, fiscal and other professional questions concerning the set-up, operations and development of SMEs beyond their home country's borders.
MORE INFORMATION ABOUT OUR SERVICES
ETL GLOBAL is pleased to report on some new players in Germany that have...
ETL GLOBAL is proud to report on another addition to its network: Vassilev...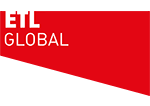 LOCAL BUSINESS. GLOBAL VISION.