In Estonia, ETL GLOBAL operates through its member ETL-Baltic Group OÜ, which is a firm that specialises in providing accounting services to entrepreneurs and companies in Estonia, Latvia, and Lithuania. Their primary objective is to offer high-quality accounting services customized to their clients' requirements, utilising various programs, innovative solutions, and their team's expertise. They provide an extensive range of services in Estonian, English, and German languages.
Moreover, ETL GLOBAL is partnered with bnt law office in Estonia, which acts as legal counsel for local and international clients on all matters related to business law. Their office has been in operation since 2006, and is ETL GLOBAL's preferred destination in Estonia for legal cases that require German-language communication.
Discover ETL GLOBAL's Partner Organisations.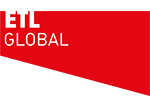 "Our service is founded on our origins and strong ties within Europe. We foster the values and principles of our European foundations at the heart of our network and all across the globe."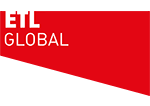 LOCAL BUSINESS. GLOBAL VISION.