In recent years, the Ecuadorian government has implemented policies aimed at promoting economic growth and diversification, including investment in infrastructure and support for small and medium-sized enterprises (SME).
In this context, ETL GLOBAL's office in Ecuador, Auditum, offers valuable support to businesses looking to navigate the complexities of the local economy. With their expertise in auditing, accounting, tax consultancy, and legal issues, Auditum provides tailored solutions to help businesses thrive in the challenging economic environment of Ecuador.
"Through Auditum ETL GLOBAL, businesses can confidently enter the South American market. Our team of experts is dedicated to guiding SME towards success in this vibrant and complex landscape."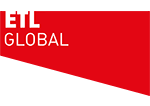 LOCAL BUSINESS. GLOBAL VISION.