In Denmark, ETL GLOBAL has partnered with Sheltons, a highly specialised accounting firm that focuses exclusively on internationally operating businesses. Since 1995, Sheltons has provided high-quality services to foreign investors wanting to grow in the region.
Sheltons takes pride in providing quality and reliable services to their clients, ensuring that they do not receive any unwelcome surprises. If you are planning to do business in Denmark, partnering with ETL GLOBAL and Sheltons can be the key to your success.
"We are the leading, Eurocentric network of professional service providers with a local service approach. We are united in our commitment to support and inspire small and medium-sized clients with a global reach."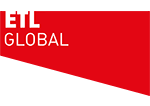 LOCAL BUSINESS. GLOBAL VISION.