Cyprus is an island country located in the eastern Mediterranean Sea, boasting a diversified and robust economy that has been experiencing steady growth in recent years. With a population of just over one million people, Cyprus has emerged as a key player in industries such as tourism, finance, and shipping, which have contributed significantly to the country's economic development.
In Cyprus, ETL GLOBAL is represented by A. Chrysanthou & Co, an independent firm of accountants and auditors. Established in 1980, the firm is a member of the Institute of Certified Public Accountants in Cyprus (ICPAC) and has a proven track record of providing high-quality services to both family-owned businesses and corporations with cross-border operations and investments.
"Being close to our clients is the core ETL promise. At ETL GLOBAL we travel the extra mile to keep it."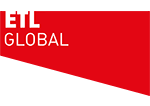 LOCAL BUSINESS. GLOBAL VISION.