In Canada, ETL GLOBAL is partnered with Premier International Associates, a network of accounting, tax, and business consulting firms that provide high quality professional services to clients across the globe. Premier International's members are leading independent accounting firms that collaborate closely and share their knowledge and resources internationally to provide valuable advice and solutions to clients.
Through this partnership, ETL GLOBAL can offer its clients in Canada access to a wide range of expertise and services across most major industries, including automotive, construction, hospitality, pharmaceuticals, media, property, retail, telecommunications, and beyond.
Whether you're a Canadian company seeking business service solutions, or a foreign entrepreneur looking to expand your operations in Canada, ETL GLOBAL partnered with Premier International Associates are here to help you succeed.
Discover ETL GLOBAL's Partner Organisations.
"We are the leading, Eurocentric network of professional service providers with a local service approach. We are united in our commitment to support and inspire small and medium-sized clients with a global reach."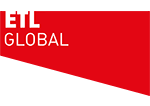 LOCAL BUSINESS. GLOBAL VISION.