Austria, strategically located at the heart of Europe with excellent infrastructure and a stable political and economic environment, has become a prime destination for many foreign businesses. However, navigating the complexities of the Austrian tax and legal system can be quite challenging.
For over three decades, ETL Austria Steuerberatung, led by CEO Dr. Michael Klinger, has been dedicated to providing clients with comprehensive services in tax consultancy, accounting, and management consultancy for SME. Being part of the international network of ETL GLOBAL, they have solidified their position as a trusted partner for businesses seeking success in Austria.
In addition, another noteworthy ETL GLOBAL Member in the Austrian market is Uniconsult, a prominent firm founded in 1994 in Oberösterreich. Renowned for its expertise in tax consultancy, business consulting, and digital business, Uniconsult's partners boast years of experience in guiding and supporting small and medium-sized enterprises. Their shared mission is to ensure the sustainable growth of your business over the long term.
ETL GLOBAL News from Austria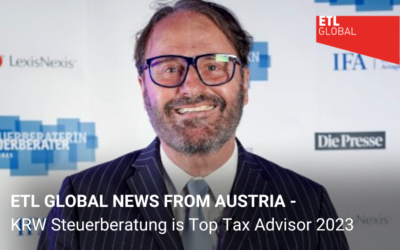 ETL GLOBAL is thrilled to announce that ETL Austria, KRW Steuerberatung, has been awarded with the title of "Top Tax Advisor 2023" by the renowned daily newspaper, Kurier. This recognition is the result of an extensive study conducted by the Institute for Management...
"We are the leading, Eurocentric network of professional service providers with a local service approach. We are united in our commitment to support and inspire small and medium-sized clients with a global reach."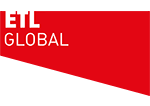 LOCAL BUSINESS. GLOBAL VISION.