In Andorra, ETL GLOBAL operates through ATSA. The firm was founded in 2012 as a collaboration between Andorran and Spanish advisors. At ATSA, clients can expect personalised service and expert advice on tax and accounting matters. With a team of experienced professionals, ATSA is committed to providing tailored solutions to meet the unique needs of each client.
If you're looking to do business in Andorra, ETL GLOBAL and ATSA  have the expertise and resources to help you succeed. Our collaborative approach and commitment to long-term relationships ensure that our clients receive the highest level of service and support.
"Our ambition is to be the go-to adviser for small and medium-sized business clients. Wherever you are in the world, you will find the right advisers within the ETL GLOBAL network with long-standing experience in the SME sector."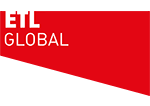 LOCAL BUSINESS. GLOBAL VISION.