ETL GLOBAL is a professional services firm headquartered in Essen, Germany, with more than 50 years of history in tax, audit and legal with a strong SME focus. ETL GLOBAL International AG is the holding company for ETL GLOBAL's foreign investments.
Driven by our strong growth and expansion focus, the international management team is looking for a Business Analyst who will be responsible for:
Buy-side support in international M&A projects in the area of professional services.
Analysis of business plans and forecasts.
Preparation of valuations.
Review and summary of legal documents related to the M&A activities of the international business
Documentation and evaluation of transaction documents.
Plausibility checks and control of our international investments' financial reporting.
Preparation and management of financing activities.
Communication with our international managing partners.
Read more about GDPR compliance
Responsible: ETL International AG Steuerberatungsgesellschaft 
Purpose: Collection of personal data to be able to attend to your request
Legitimation: Consent of the interested party
Recipients: No data will be transferred to third parties, except legal obligation
Rights: Access, rectify or delete the data, as well as other rights, as explained in the additional information.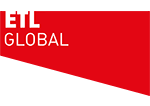 LOCAL BUSINESS. GLOBAL VISION.